image
Posted on
Last updated
Meet Gosha Guppy
Born in 2000 to Haitian parents, Zach Bernagene has led a winding life interacting with the cultural extrema of New York City. Growing up in an apartment building with "one drug-dealer on every floor," Guppy wrestled with institutional forces pushing him to rap or ball. Bernagene, at first, chose books. Upon his admittance to an elite Upper West Side private high school, and subsequently, to Washington University of St. Louis, Guppy became known on his block not as a rapper, but as "the kid who got into college." One foot in East Flatbush and the other in Manhattan's Upper West Side, Bernagene's music would attempt to reconcile the chasm between these two vastly different lives. Gosha Guppy would bridge this divide.
Bernagene came of age alongside the democratic streaming service Soundcloud, a platform that would revolutionize the way hip-hop was produced and consumed. It obliterated the barrier to entry and allowed aspiring rappers to instantly have listeners. Subgenres arose, and a strain of more alternative, melodic and, at times, aggressive hip hop was born. "Soundcloud rappers are running the game right now, dictating trends, it's exciting to be in this moment," Guppy says. He embraces the culture he is now helping shape;
Bernagene's name, Gosha Guppy, hints at the temporal duality of his music. The first half borrows from Gosha Rubchinskiy, the forward-thinking Russian fashion label, largely credited for bringing oversized clothing back into the mainstream. While the rapper's surname is an homage to the dear departed, harkening back to Bernagene's first pet fish he had at age 7, a gold guppy fittingly dubbed…Guppy. Gosha is the future, Guppy the past. The playfully alliterated pen name embodies the artist's manifesto: music grounded in a formative NYC childhood and created with an eye on hip hop's horizon.
In 2019, Gosha boasts a broader list of influences, and along with stalwarts Lil Uzi Vert, A$AP Rocky, XXXTentacion, and UnoTheActivist, he now reveres the work of Frank Ocean and Tame Impala. Amidst his artistic maturation, Guppy has begun to see that "the voice can and sometimes should be the most powerful instrument" on a track. Once ashamed of his high-pitched voice, he now questions auto-tune's role in rap and with newfound confidence embraces more lyrical, melodic opportunities. The uppity, coarse vocals on recent single "A Beautiful Day To Get Robbed" point to this shift.
Bernagene says A Beautiful Day To Get Robbed was a concept that occurred to me when he awoke one morning.
"I awoke and the sun was shining the birds were chirping and it was a something that happens. However I though to myself it was a beautiful day to get robbed because who would rob someone on such a beautiful day"
The message he is trying to pass across is how someone would rob another person
and the things that people say in New York City when they are getting robbed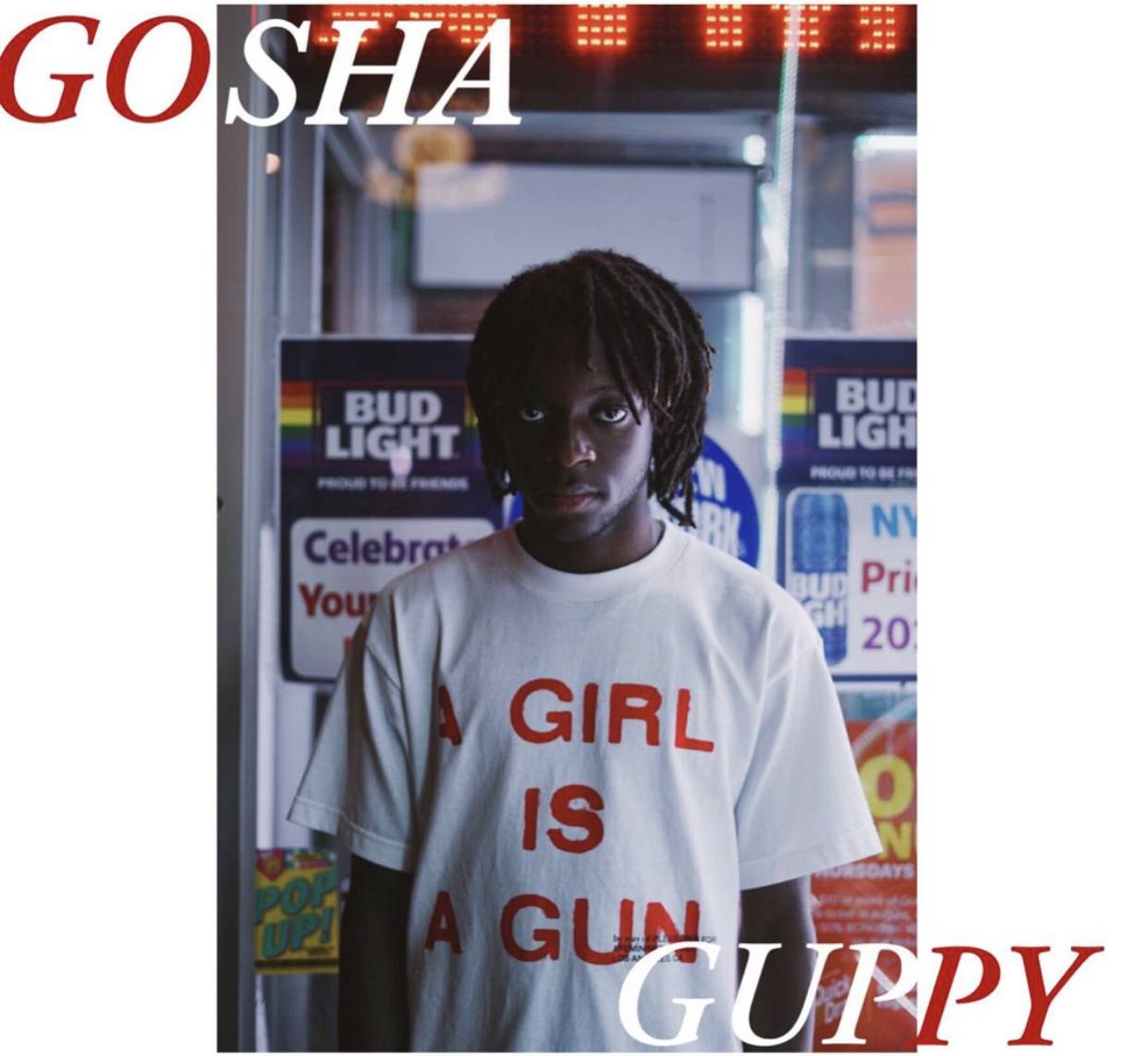 He was influenced by things I saw in the greater New York City area, he says.